I hope everyone had a good St Patrick's Day. We did.
Went to a party at our pal SeanDave's house.
This is me & SeanDave.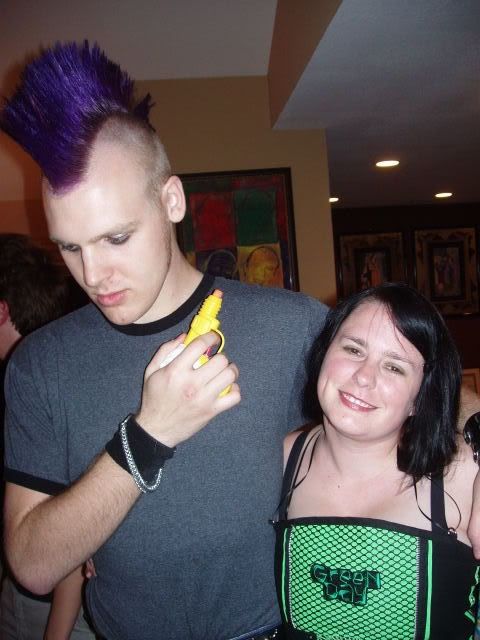 Nate got a little too into the festivities.
The boys drank Irish Cab Bombs.
The girls went in the hot tub.
Hope everyone has a good weekend.
I'm watching a really bad horror movie. "Dead & Breakfast". Really funny though. The zombies even do a choreographed dance number.
Not much else going on. Getting the condo ready to sell. Wedding plans are done.
Tiffany is visiting this weekend.
The Florida Film Festival is coming up.
Lots to do.