New Orleans.
We had a great time.
Here are the pics.
We did Breakfast at Cafe du Monde.
Did lots of sightseeing.
Nate ate crawdads for the first time.
We also to the ferry across the Mississippi to Old Algiers. Went to Mardi Gras world to see where the floats are made.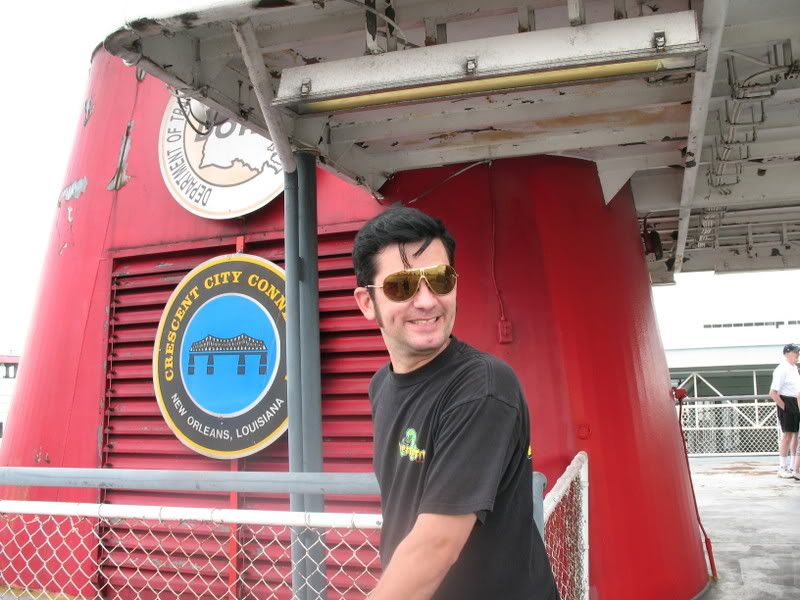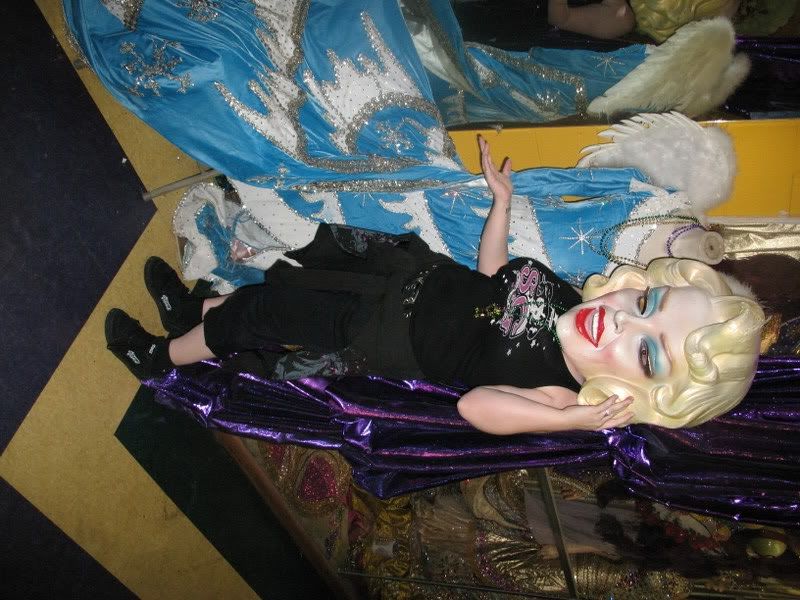 (I want the giant yoda)
And this must be what happens to Disney props when they die.
Nate and I were quite impressed with the gas lamps used throughout the french quarter.
And lastly, the drinking shots. No, we are not drunks. But, we did take Grayline's "Southern Comfort" tour. It takes you to lots of historical bars. Educational boozing.
And this picture, well, needs no explanation if you know my hubby.