RV Update!
The bathroom is done!
We have replaced the ugly wallpaper and the ugly yello linoleum. As well as put up new shelving/accessories.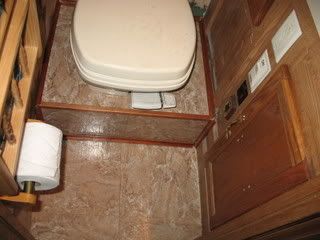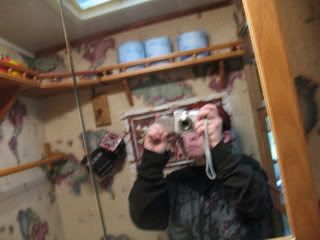 We've also done alot of work on the living room.
Here is a before pic of the ugly flooring & wallpaper.
Here is the floor now.
We've started building the bar where the dinette used to be.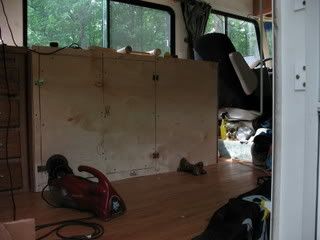 And here's Nate working on the wallpaper.
Lots more to do!